I've been thinking a lot lately about the relationship between faith and trust. Some might say they're actually the same thing- and I wouldn't have a very strong argument against that. I've been thinking, though, about how easy it is to extend prayers, confessing our faith in God- while still harboring an inner lack of trust that He will do what we ask- or even what's for our own good.
Do you ever struggle with this? Sometimes I pray about something – because I have complete faith that God exists and loves His children- but after I say my silent "Amen" it's as though my brain somehow still feels responsible to solve the very problem I've just supposedly left in the hands of Jesus. It's so hard to let it go, isn't it? To walk away from our deepest unspoken desires, and trust that they are safe where we've left them- with the One who placed those desires in our hearts to begin with in the first place (If they align with His will and Word).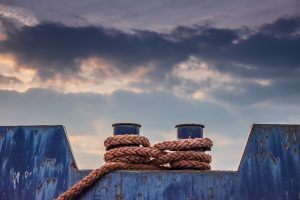 I'm beginning to think that though faith and trust are very much related- if we aren't careful, the two might not exist together as they were meant to. Not only do we need to have faith (even if it's small), that God exists, He is good, and He loves us- but we also need to trust that He will keep His promises, His love is unconditional, and He is faithful. The Bible frequently mentions the word trust, the Lord's trustworthiness, and that we are to trust Him. In God's word, trust and faith are mentioned separately- because they offer us different things, I think. The word faith often feels general, while trust is specific, and intimate. When we truly trust that He will do what He says- it communicates the level of intimacy in our relationship with Jesus, doesn't it? Any good relationship with those we love involves a deep level of trust.
How about you? Have you noticed a difference between having faith and truly trusting God? What does that look like in your own life?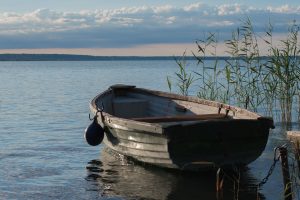 Here are some ways I focus on trusting God:
Reading the Bible, every day- and researching any questions about the text that come up as I go.
Reflecting on all of the times Jesus has been faithful in my life in the past (He hasn't failed me yet).
Getting honest with Jesus about my lack of trust, and repenting for it.
Thanking God for all of His goodness, and all of the blessings He's given me and those I love, while thanking Him also for what He will do in the future.
Getting specific with God about what I fear, where I struggle, and how I need Him desperately.
I would love to hear about how you place your trust in Christ more every day- are there actions you take to re-center your trust in Him? Talk to me in the comments!