Now Available for Preorder!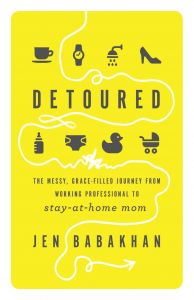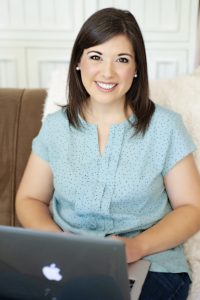 Hi there, friend! I'm Jen- a coffee ice-cream obsessed stay at home mom of two little boys who loves to use words to encourage other women. If you were in my living room right now, I'd  make you a cup of coffee, offer you a brownie, and curl up on the couch to chat. For now, though, this will have to do- so make yourself at home.
When I'm not cutting the crust off of sandwiches or driving to Target, I write. I'm a contributor for Reader's Digest, and my first book: Detoured: The Messy Grace-Filled Journey From Working Professional to Stay-at-Home Mom releases in July 2019 with Harvest House Publishers. You can preorder here and here!
One of my very favorite things is connecting with my readers (who are just friends I may not have met yet), so I hope you'll connect with me here or on social media! Talk to you soon!