My five year old spit the chewed blueberry on the dusty ground in disgust. "Yuck, this one's sour!" I glanced to the ground where the chewed berry fell. "That's why we only pick the blue ones, Buddy- we can't pick them before God says it's time." We continued to walk the acres of green fields blanketed in blue sky, lined with endless blueberry bushes. Most of the berries still hung green on the branches, so we spent the morning carefully separating those ripe enough for picking from the majority that weren't.
We left with blue-stained fingers and satisfaction with our half-filled bucket of berries. They were hard-won, as most things worth having are. On the drive home, I couldn't stop thinking about how we can't rush God's hand. Berries won't turn blue without the warmth of the sun, and our own plans and desires won't come to fruition without the hand of God opening the doors ahead of us. And this is exactly as we should want it. Just as a berry picked before it's prime tastes sour, so do any achievements without the blessing of God.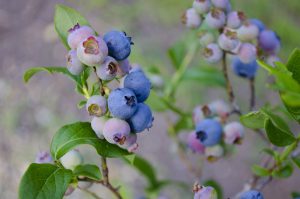 So what do we do in the waiting, when our hand feels tempted to pry the green fruit from its branch before He says it's time?
We go to Him
Yes, He knows the desires of your heart. He is the God who sees, after all. Even when it feels awkward to bring your request to Him one more time, lay it at His feet, once again. God doesn't tire of hearing your voice, your thoughts, your dreams. Confess your temptation to rush things, to take control- and then set that at His feet as well. Our first response should always be to run to His open arms, and confess our desperate need for Him to take the reins in our lives- because we will surely make a mess of it sooner or later. We don't want to go where He isn't- and so even when patience is difficult, we wait.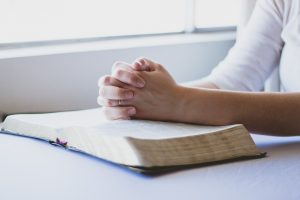 We do our part
Sometimes I think we expect to play no role in His will in our lives- especially if it's concerning something we really want. When we really desire something, it can feel a little self-serving to take action to make it happen. We fear we've made it about us, and not His will, and so we sit on our hands and wait for the miracle to arrive- whether it's a job, healing, or finding direction- if He wants us to have it, it will happen, right? While this is true, I also think we need to understand that He moves in all things,and in unexpected ways. While He might heal you of your health condition miraculously, the miracle might also be found in a book that He leads you to that provides a path to healing. Sometimes, the miraculous looks ordinary.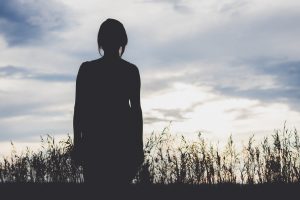 We worship while we wait
Though this sounds a bit Snow White-ish, those dwarves were onto something when they sang about whistling while they worked. Worshiping in the waiting is one way we can not only draw near to God during the difficult act of being patient, but it's also the only way we will obtain the strength we need to do it. Instead of growing bitter or resentful as you see friends and family achieving their goals (even if they're the same as yours!), ask God to give you eyes that see through the lens of gratitude for all the things He's given you, and to not have a laser focus on those He hasn't.
Be patient, therefore, brothers, until the coming of the Lord. See how the farmer waits for the precious fruit of the earth, being patient about it, until it receives the early and the late rains. You also, be patient.– James 5:7-8