"How come you and Dad both have old parents?" My six year old asked randomly from the backseat the other night as we drove home. I answered with the first thing that came to mind. "Because they've  spent their lives raising your Dad and I," I said, glancing in the rearview mirror to gauge his response. He smiled and said it made sense. After the small conversation that fit itself into the usual back and forth banter my boys and I have on our drives was over, I began to think about my response.
As parents, we give the best years of our lives to our children. We kiss foreheads and wipe mouths, while crinkles silently form around our eyes, and laugh lines appear around our smiles. Our hands slowly change from smooth and soft, to those with visible veins and freckles- evidence of the work they've done out of love every day, and every moment since they first held the weight of a tiny being with heaven-kissed breath. Grey hair appears at a frightening pace, while we feel the weight of gravity tugging a bit harder than it used to. Is this the price of parenthood? Our best years given over to sibling squabbles and scrubbing juice from carpets?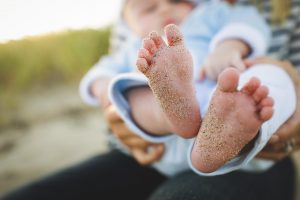 Any parent will tell you that it's all worth it, even if it costs. The sight of chubby arms reaching high for an embrace, and tiny flat feet padding across the floor to arms waiting wide open are wonders of this life that must be experienced to understand. This love that God has given us to share with our children far surpasses the aches and pains of years passing through aging hands.
And what I'm thinking is, can we really love someone the way Christ loves us, without sacrifice? I don't believe we can. Jesus' body bore the scars of love, and ours do, too. We can only pour out for others what has been poured into us by Him. Jesus has given us all we need to love those He's blessed us with. Love is always worth the cost.
For even the Son of Man did not come to be served, but to serve, and to give His life as a ransom for many. – Mark 10:45
Only God truly knows what we need as parents- so that's why I've created a FREE printable for you with all of the Bible verses that match the stress-inducing experiences of parenthood! Click here for your free printable, Bible Verses for Stressed Out Moms!